4 Crucial Tips For Taking Medication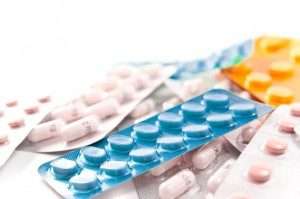 You might find it foolish and difficult to believe, but there are many people who throw caution to the wind by not taking their medication as prescribed by their physician. Unfortunately, this non-compliance is more of a common occurrence than most people realize and one that stems from varying circumstances, depending on the patient. In some cases, people will discontinue treatment as soon as they start to feel better and many others quit taking the medicine if it doesn't have the desired effect within a certain amount of time. Adverse side effects and cost concerns are other culprits, and sometimes people just simply forget. What people fail to realize is that by not taking their medication as recommended, they are actually doing their body more harm than good, especially in the case of senior citizens.  Not only does the threat of losing one's life loom with these types of prescription mistakes, but repeated trips to the hospital due to non-compliance issues can also increase the likelihood of an older individual being admitted to a nursing facility. With that being said, the importance of taking medication as prescribed cannot be refuted. Read more tips for taking medication!
Here are some simple tips you can take to guarantee proper medication dosage for yourself or a loved one:
1.   Research your medication before you start taking it. Some thoughts to ponder before you begin a new medication are listed below. For those questions you are unsure about, talk to your physician so he/she can guide you in the right direction:
What is the name of the medicine?
How long will I have to take it?
Can it be taken with food or should it be taken on an empty stomach?
Will there be side effects?
Will my other medications dangerously interact with this new medication?
What should I do if I miss a dosage?
Where should this medicine be stored?
2.   Make it a routine. For instance, if it's easier for you to remember to take your medicine after doing another frequent daily task, like brushing your teeth in the morning, then write a reminder and tape it to your bathroom mirror. When something becomes a habit, you stand a greater chance of remembering to follow through with it.
3.   Make sure you have your medicine with you everywhere you go, including vacations. Another good idea is to make copies of your prescriptions to keep in your purse or travel bag, just in case your medicine needs to be refilled while you are traveling. It's very easy to fall out of the habit of taking medication, especially while on vacation, so avoid this by having it with you at all times.
4.   One of the best ways to guarantee correct medicine dosage is to entrust a caregiver to administer it. This is vitally important for senior citizens who might be showing early signs of dementia, since mixing the wrong medication can prove just as deadly as not taking them. Most all assisted living facilities provide medication management for their residents, especially if the closest of kin doesn't live in the immediate vicinity.