Doctor of Chris Benoit Receives 10 Years in Prison for Illegally Prescribing Drugs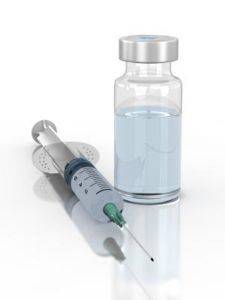 Dr. Phil Astin, 54, wrestler Chris Benoit's personal doctor, was sentenced to 10 years in prison after he Illegally Prescribing Drugs to many of his patients. A police investigation concluded that Benoit had strangled both his wife and son and then hanged himself. Although police were unable to say if the steroids Astin had given Benoit were the main cause behind Benoit's actions, many speculate that they had changed Benoit mentally.
After pleading guilty to a 175-count indictment that accused him of writing illegal prescriptions to known drug abusers, he went on to say, "I take full responsibility," then continued on to say, "I am sorry to hurt so many lives. I was thinking that I was looking after my patients."
There were 19 patients that were included in the indictment however, prosecutors claim that there were many more, but they chose to end investigations as soon as Astin had pleaded guilty. The investigation found that two additional people that were patients of Astin had both died from overdoses, though one of the patients had taken muscle relaxants as well.
Steroids
are often taken by athletes and bodybuilders and have side effects in both males and females who take the substance. Steroids have been proven to affect the mind, making one delusional and more aggressive, which could explain Benoit's actions.
Additionally, steroids also physically change people. Physical side effects include acne, shrunken testicles, decreased sperm count, gynecomastia, high blood pressure, high cholesterol, liver malfunction, enlarged prostate, balding and male characteristics in females.
These side effects can eventually result in things like HIV from sharing needles, liver failure, many heart complications, stunted growth in adolescents, and neurological issues (a possible explanation for Chris Benoit's change in mental state).