5 Foods that Stop Acne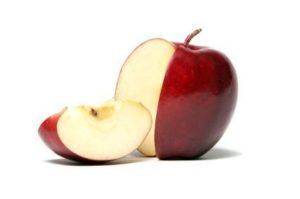 It's true – you are what you eat. If you eat salty, greasy foods, your skin will be greasy and oily. If you eat grains and vegetables, your skin will be smooth and healthy. Here is a list of foods that you can eat to improve your skin and prevent
acne
.
Whole Grains
Foods with whole grains are great for keeping your skin healthy – they carry tons of antioxidants. Be careful and make sure you read the nutrition facts before purchasing a seemingly healthy choice. For the best whole grain experience, try true whole grains like Millet or Quinoa.
Green Tea
You've probably heard of using this tea for another remedy – but green tea is basically good for any ailment. Green tea contains antioxidants that prevent inflammation and stop your
breakouts
from appearing.
Fish
Omega 3 fatty acids contain an anti-inflammatory that is great for keeping your skin smooth and free of breakouts. If you want blemish-free skin to eat salmon, anchovies, tuna, and sardines, or take an
Omega 3 supplement.
Fruits and Vegetables
"Eat your vegetables!" You've probably heard this before. Fruits and vegetables are of huge importance to your health; however, they are also very good at keeping your skin free of acne and breakouts. Eating lots of fruits and vegetables will reduce the amount of oil your skin produces, therefore preventing acne. The best vegetables for your skin are cabbage, parsley, tomato, and cucumber.
Water
Proper skin hydration is crucial for healthy skin free of toxins and oils. Continuously drink water throughout the day every day, and you will notice an improvement in your complexion.
Also Read
6 Ways to Clear Up Acne Without Medication
Eat These Raw Food for Breast Cancer Prevention