Benefits of Giving Centrum Junior to Children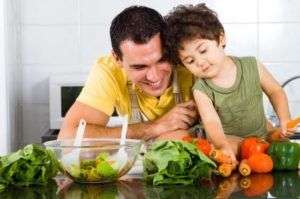 Centrum Junior is a great vitamin and mineral supplement for your child. Often it is difficult to incorporate a balanced and nutritional diet for your child. They may make a fuss about eating their vegetables or refuse to eat altogether. Providing your child with Centrum Junior will ensure that he/ she gets all the vitamins and minerals that their body needs. Some of the benefits that your child can receive include:good eyesight, a strong immune system, healthy teeth, body growth, greater concentration at school, and more energy. Along with Centrum Junior, feeding your child a diet including all four food groups would be highly beneficial. If healthy living is implemented in your children from a young age then when they grow older they will be used to making more healthy living choices.
Also Read
Two Year old Indonesian Baby is addicted to Cigarettes
Weird Health Tips that actually work!
Getting Your Kids Active – Lead by Example
6 Benefits of Melatonin Supplements