Natural Remedies for Canine Cushing's disease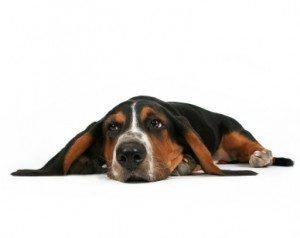 Natural Remedies for Canine Cushing's Disease sometimes turn out to be the most helpful beings in sustaining a moral rapport with us, especially for those lonely beings out there. Hence it is highly essential to care for our pets as much as we would care for our babies. The Cushing's disease is especially prevalent in older dogs. The main cause of this disease is a tumor in the pituitary gland in the canine that may either be harmless or fatal. Scientifically speaking, the main cause for Cushing's is excess production of the hormone ACTH (AdrenoCorticoTrophicHormone) due to the pressure put on the gland by the tumor. This secretion has no response and is uncontrolled. Untreated dogs may succumb to infection of the pancreas, kidneys, heart disease and nervous disorders. But if they are well looked after through the below recommended remedies, this will just be a passing phase in their lives.
Some of the symptoms that should alert the pet owners are discussed here. Behavioral inconsistencies include excessive panting, losing of interest in daily activities and lethargic behavior. The physical symptoms to look out for are
Thinning of hair
Head looks a little 'bony'
Hyper pigmentation of the skin
Increase in size of abdomen
Increase in thirst and appetite
Weight gain coupled with urinating frequently
As soon as your pet is diagnosed with Cushing's disease (It takes more than one test to confirm this diagnosis which is a true ordeal for your pet) start him/her on some of the natural ways to control the dog's secretion of the cortisol hormone. The usage of drugs might cause damage to the organs and might have a few side effects that make the pet face another ordeal. Effective canine cushings disease holistic treatment include:
Dandelion – It is a pesky weed but a very powerful herbal solution for many diseases. It's juice is a powerful healer of external injuries and wounds. In homeopathy its tonic is used as a blood purifier that cures inflammations, kidney and liver disorders. It essentially controls the production of ACTH that decreases cortisol production.
Burdock – This is another wonder herb that naturally detoxifies the bodily tissues and gets rid of the toxins. Also it is an effective controller of sugar levels in the body.
Arsenicum – Must be taken in its most diluted form. It is effective in water retention in the body by controlling the thirst and frequent urination of the dog.
Sulphur & Hepar Sulph – Sulphur is one of the main chemicals present in the body that constitutes the body building proteins called amino acids. It essentially improves the loss of hair and hyper pigmentation skin conditions. Hepar Sulph helps to heal wounds, infections and irritated skin.
Astralagus – This herb helps in reducing the bad cells induced by the tumor and boosts the immune system.
Mercurious – Used as Mercurious Corrosives in homeopathy, Mercury Chloride is the source of this derivative. This is used to control thirst and cure ulcers and diarrhea.
In cases where the tumor is malignant additional efforts must be taken to medicate these dogs with extracts of Oleander, flax seed oil (Or any Omega3 source), black seed oil or any other cancer reducing medications. Apart from that, natural ingredients must be included in the dog's diet rather than extra grains and fillers. Cushing's disease may lead the pet owners to choose euthanasia but careful examination, treatment and diet will definitely lead to good health and recovery of your pet.