Diet Soda is linked to Premature Births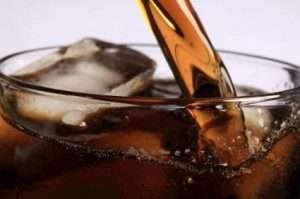 Diet Soda: Artificially sweetened soft drinks have been linked to high blood pressure and an increased risk of premature birth.  A recent study examined almost 60,000 women at around 25 weeks of pregnancy.  The women reported on their daily diet – specifically how many soft drinks they drank every day.
The study was conducted by the Statens Serum Institute in Copenhagen, Denmark.  Lead Dr. Thorhallur I. Halldorsson said, "It may be non-optimal for pregnant women to have a high consumption of these types of products".
Diet drinks sweetened with aspartame are considered to be good alternatives to their sugar-filled counterpart, but Halldorsson notes that there has been too little research on the safety of the consumption of artificial sweeteners. New studies have found a link between soft drinks and high blood pressure.  High blood pressure increases the risk of premature birth.
After analyzing the results from the study of 60,000 pregnant women, it was found that 5% delivered their babies before 37 weeks.  Women who had at least one serving of artificially sweetened soda a day while they were pregnant were 38% more likely to deliver their babies preterm than women who drank no diet soda at all.
The shocking find from the study was that women who had at least 4 diet sodas a day were 80% more likely to deliver preterm.
Only diet soda was linked to early delivery, not sugar-sweetened soda.  The findings propose that the artificial sweetener itself is the cause of the findings.  However, researchers say that other possible causes for the link cannot be ruled out.
Also Read
Associations between Education and Low Blood Pressure Symptoms
Diet Soda is linked to Premature Births
Hormonal Contraceptives are Less Effective in Obese/Overweight Women
How Drinking Your Favourite Soda Is Killing You
Healthy heart tips – Pharmapassport