Walk off Stubborn Belly Fat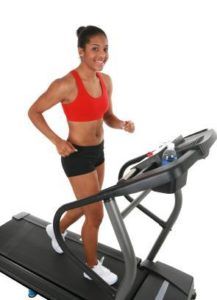 Exercise is a key ingredient to a healthy lifestyle. It is also an important tool in getting rid of the belly fat that bulges out of your jeans. It seems that no matter how hard we try, some of us just aren't made for intense exercises like jogging and biking.
The simple and effective alternative to intense workouts is fitness walking. Fitness walking combines your basic knowledge of walking with a faster pace. Fast-paced walking is actually more effective at burning stomach fat than running. Another difference is that you won't be
gasping for air
after your fitness walk. Many people think that if you aren't running you aren't working out, but if you walk briskly for 30 minutes, 4 times a week you can effectively
lose weight
and build strength.
Fitness walking is easy to do and very effective. It requires a quick pace and 90 degree angled arms that swing as you walk. When combined with healthy dieting, fitness walking can
improve your overall health
and figure, and will
boost your mood and energy levels
Be patient – You won't start to notice results for several weeks. Combine fitness walking with weight training to help sculpt your body.